Unlocking the Power of Data from Space
Our experts are creating a virtual encyclopedia of the physical world for the benefit of businesses, governments, and our planet. We provide actionable intelligence by fusing satellite imagery data with advanced statistics, machine learning, and industry expertise.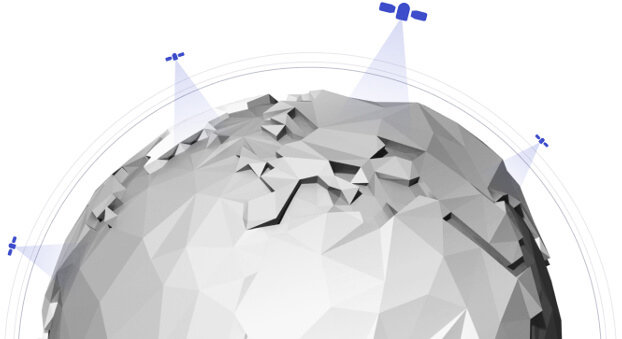 Are lower energy prices boosting European economic activity? (SNN#10)
Economic Products
Satellite data insights on what we're seeing in our Germany and Italy satellite activity data indices.
How the latest Russian migration can be tracked using satellite nowcasting indices (SNN#9)
Defense & Intelligence
Discover how satellite nowcasting indices help observe congestion on Russian roads and airports as Russians head for the borders.
Here's how to analyze Fedex's performance using satellite activity indices (SNN#8)
Economic Products
Discover SpaceKnow's analysis of activity seen from space for FedEx
How will the German economy react to energy rationing policies? A view from 🛰 (SNN#7)
Economic Products
September 14, 2022 Germany is closer to energy rationing as Europe heads into the winter season. Gazprom, the majority state-owned Russian gas company, did not restart gas flows from its main pipeline after the recent maintenance period. During the summer, demand for gas was seasonally lower due to the hot weather allowing storage to build […]
What's happening in the Russian cement industry? SNN#6
Construction & Real Estate
Satellite analysis on the Russian cement industry. As Russia stops sharing public cement production data, SpaceKnow is able to close the data gap with its nowcasting activity indices.
Why did China cut rates? A View from Space SNN#5
Construction & Real Estate
China's economy will have its slowest pace of growth in years, due to a deflating property bubble, zero-tolerance Covid lockdowns and now, a heat wave. SpaceKnow tracks physical locations daily to provide actionable information.
Is Russia flaring gas near Nord Stream 1? SNN#4
Energy & Commodities
Welcome back to the SpaceKnow Nowcasting Newsletter (SNN) where we deliver insights derived from satellite activity datasets. Let's jump into what we're seeing at Nord Stream 1.  Portovoya Nord Stream 1 Compressor Station shows declining heat activity since Russian gas pipeline flows were limited in June 2022. The neighboring LNG Export Terminal has been flaring […]
Ship Detection from Space: Why is SAR data analysis so important for maritime ecosystems?
Economic Products
SpaceKnow recently started a project with ESA to improve the analysis of high resolution SAR imagery for ship detection. Discover the satellites that can see through clouds and at night to make sea activity more transparent and safer.
GEMSTONE: Powerful insights into the world's economic activity at your fingertips
Economic Products
Together with our partners at ESA, the GEMSTONE project was undertaken to expand the commercial nowcasting capabilities of SpaceKnow.
Here we go again: China vs Covid-19. Satellite data capture hard lockdowns. #SNN2
Economic Products
SpaceKnow's data derived from satellite imagery provides an exclusive early perspective on current economic trends in China.
How healthy is the German Economy? Satellite data joins the discussion. #SNN1
Economic Products
SpaceKnow's data derived from satellite imagery provides an exclusive early perspective on current economic trends in Germany.
Persistent monitoring of military activity: Russia-Ukraine border use case
Defense & Intelligence
Recent developments in the geopolitical arena surrounding Ukraine, Russia, and NATO have drawn the attention of intelligence analysts and companies providing assessments of the latest Russian military movements in the context of a potential escalation. Because the conflict has been going on since 2014, there are many well-known locations used as staging areas for the […]
Keep tabs on global LNG activity to understand what's happening right now.
Energy & Commodities
Even if gas prices are currently falling in Europe [1], the natural gas market remains influenced by activity related to Russian Liquefied Natural Gas (LNG). After explosions ruptured NordStream pipelines, gas deliveries were suspended from the two pipes crossing the Baltic Sea. [2] The situation with the Ukrainian pipelines, another critical route of Russian gas […]
How Satellite Data Can Help Manage Methane Emissions
Environment & Utilities
Discover how SpaceKnow technologies can help users manage methane and more.
Products
We process data from multiple space-based sensors to bring you independent and near real-time insights. Our proprietary algorithms are disrupting the following sectors:
Stay light years ahead of the competition.