China's economy will have its slowest pace of growth in years, due to a deflating property bubble, zero-tolerance Covid lockdowns and now, a heat wave. SpaceKnow tracks physical locations daily to provide actionable information.
Let's dive into what we're seeing in China for:
China's central bank cut the one-year and seven-day lending rates by 10 basis points earlier this week. This was the third time this year that the PBOC provided stimulus to the economy. 
SpaceKnow's data offers near real-time insights into China's consumer, logistics, manufacturing, construction and supply chain sectors. While our overall manufacturing and export-related data has held up well all year, several indices were flashing warning signs well before the recent downgrades to growth. In this piece, we focus on the consumer and construction-related sectors in our data. 
Official data shows a mixed picture. While data released on Monday including factory output, investment, consumer spending and real estate were weak, the rate of slowdown remains mild in the official data. 
There are two reasons, in our view, that China has seen this slowdown. Both of them have hit the Chinese consumer hard. First is Beijing's severe approach to Covid. Second, China has a deflating property bubble, which has triggered protests and mortgage-payment strikes in several provinces and cities. 
Going forward, it will be important to see if the PBOC's stimulus and the government's fiscal and regulatory measures will revive confidence in the economy. So far, the government has said it wouldn't provide massive stimulus measures; it plans to stick with the zero-tolerance approach to Covid. The market believes the government wants to maintain stable policies around Covid until after the 20th Party Congress in late 2022. 
While the Federal Reserve Bank in the world's largest economy remains hawkish and focused on reducing inflation and 80 central banks around the world raised rates, the PBOC is stimulating the world's second-largest economy. Will the globe continue to face higher inflation and rising interest rates, transmitted from the US,  or will China's slowdown cause commodity prices to fall and growth to slow down? SpaceKnow will track this trade-off via our global indicators.
Tracking the Consumer:
Our data showed consumption weakness in two indicators. In Figure 1 below, we graph SpaceKnow Logistic Centers China Index versus Chinese consumer confidence. Logistics Indices are designed to capture the trend in activity at logistic (distribution) centers. Retailers and e-commerce companies store goods at logistics centers – products are distributed from these centers to retail shelves or delivered to customers at their homes. The movement of the trucks at distribution centers can be interpreted to understand purchasing trends, the distribution process to the stores, and the inventory patterns.
Retailers slowed purchases of goods as they saw consumer demand slow. In fact, the decline in activity at distribution centers happened before the decline in consumer confidence1. What's even more interesting is that distribution centers were performing much better during the 2020 Covid period. 
In Figure 2, we capture parking activity at retail mall areas all over China. Here, the impact of the lockdowns is clearly evident, and the 2022 change is lower than during the 2020 Covid period.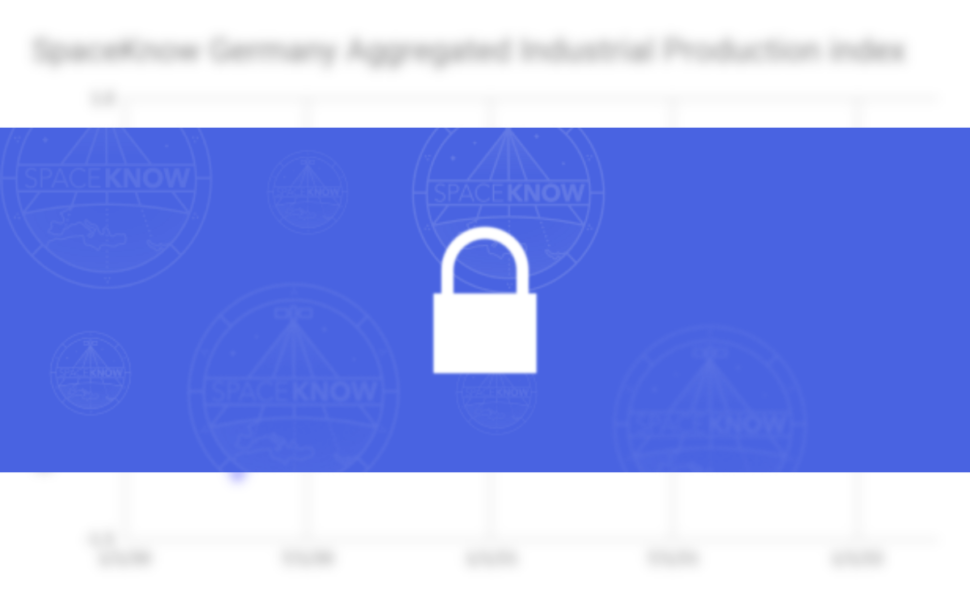 Tracking Construction-related industries:
Chinese property bonds suffered another sell-off this week on concern over the true scale of the industry's hidden debts. Official data show that residential housing sales fell 32% in the first half of 2022 from a year ago.
Figure 3 graphs SpaceKnow 24 day China Cement Satellite Activity Index. We capture activity at 330 cement refineries and storage areas. Figure 4 looks at steel refinery activity at over 90 locations. Construction accounts for 55% of steel demand in China. Our steel storage index (not graphed here) shows declining inventories.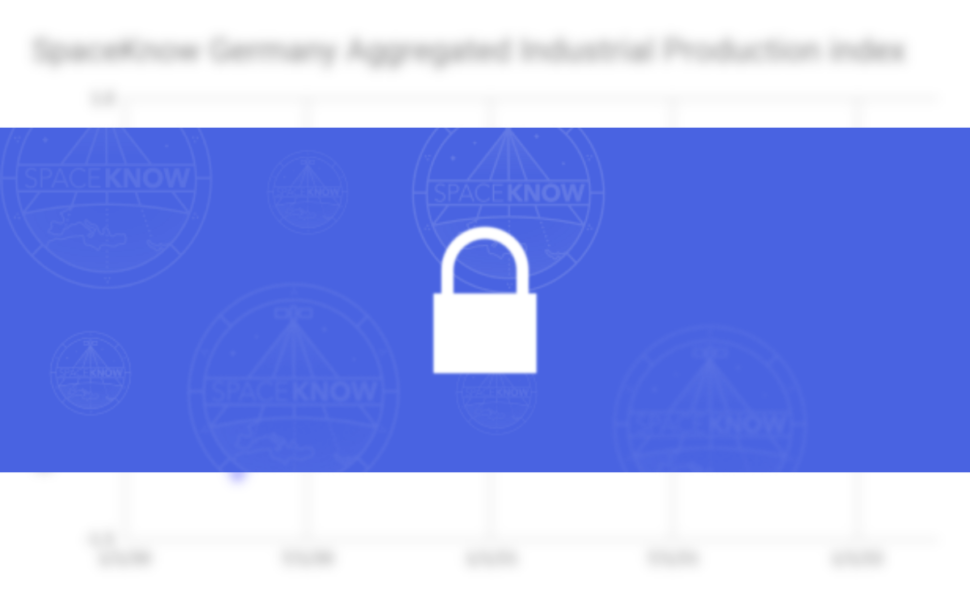 Conclusion:
SpaceKnow readers saw the decline in Chinese consumption and construction sectors in near-real time this year. Going forward, we will be tracking whether these sectors are able to recover and/or if the weakness begins to extend into manufacturing industries. SpaceKnow China Auto Parts Index (for example) has begun to soften over the last two months, potentially suggesting that auto companies are expecting to pull back production in the next quarter. 
Did you enjoy this newsletter article? Subscribe using this link, and be the first to receive the next SpaceKnow Nowcasting Newsletter (SNN).
Interested in learning more about SpaceKnow's nowcasting products? Reach out to insights@spaceknow.com.
1 In China, the consumer confidence index is based on a survey of 700 individuals over 15 years old from 20 cities all over the country. This composite index covers the consumer expectation and consumer satisfaction index, thus measuring the consumers' degree of satisfaction about the current economic situation and expectations on the future economic trend. The Index measures consumer confidence on a scale of 0 to 200, where 200 indicates extreme optimism, 0 extreme pessimism and 100 neutrality. (Trading Economics)