China's global share of automotive production has increased dramatically over the past two decades, making it the largest producer of automobiles in the world. As of 2019, China represented about a 28% share of global vehicle production. When movements happen in China, they reverberate around the world.
The automotive industry in China has not come out of COVID-19 lockdowns unscathed. Wuhan hosts a major automotive manufacturing hub in its Economic and Technological Development Zone, as exemplified by this SpaceKnow analysis. Based on reports, production in these areas restarted in mid-March following the February lockdown.
SpaceKnow China Automotive Satellite Activity Index
Last month we released four new Satellite Manufacturing indices to track aggregate activity in China, the US, the UK, and Germany. In the coming weeks, we will release industry-specific indices for automobile production and several other sectors for several countries. These indices will provide a deeper look into our data as well and give us a snapshot of real-time activity as viewed from space. In this article, we turn our attention to China's automotive industry.
In many ways, the automobile industry is part of the bedrock of economic activity. The decision that goes into whether a car is produced and sold includes multiple relevant actors (consumers and banks) and incorporates their implicit expectations about the future development of the economy, providing a good barometer for predicting business cycle dynamics.
We track the activity of several automotive manufacturing plants in China from such brands as General Motors, Toyota, Nissan, and more, with history going back to January 2017. A typical location looks like the one below, the Shanghai General Motors Wuhan Branch.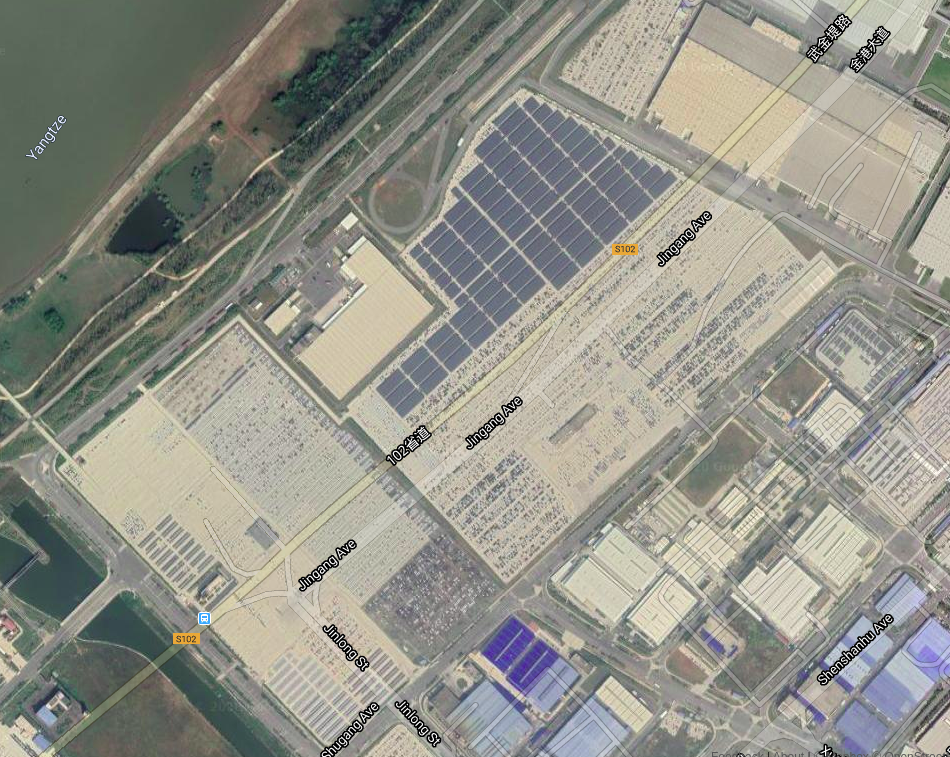 Here is our resulting index compared to reported car production in China, according to the China Association of Automobile Manufacturers. Our data is available several weeks ahead of official statistics.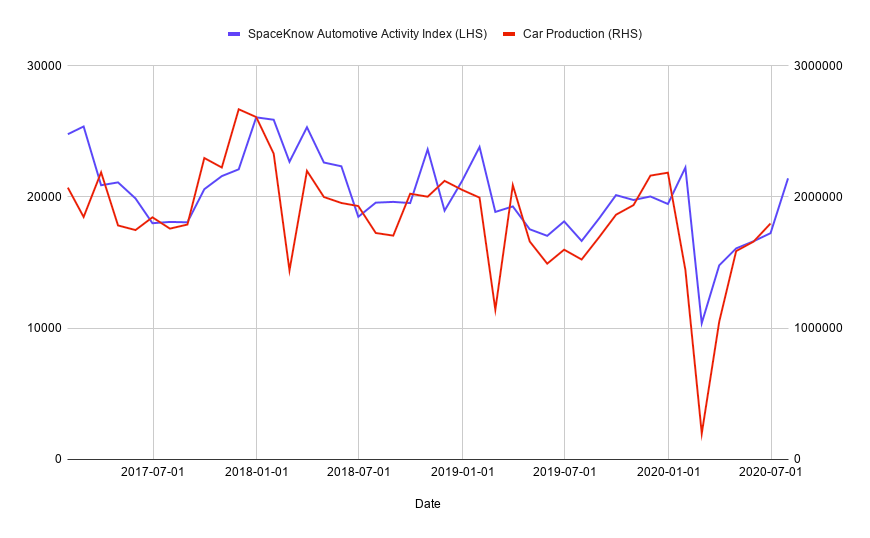 The press reported that China's automotive industry rebounded in mid-march. Indeed, when we look closely at the high-frequency aggregation of our index, we see that the period from March 10th to March 22nd was the period of largest recovery in activity, with nice stabilization thereafter.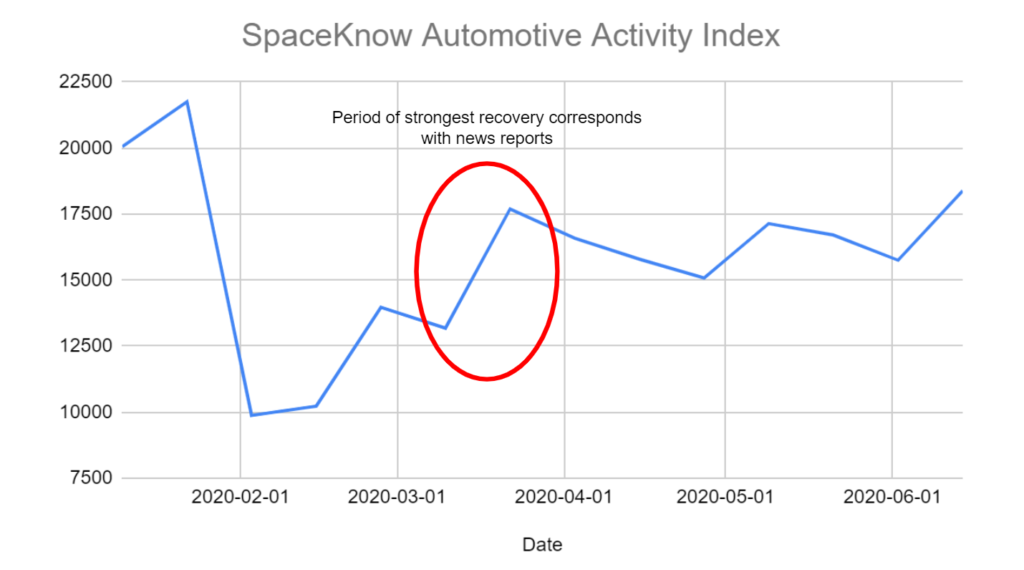 Based on what we are seeing in July, China's automobile production has rebounded strongly. In comparison, we find that the increase in production in other countries hasn't been as strong. For more information on this index and cross-country comparisons, please contact us today or reach out to info@spaceknow.com.
Published by the SpaceKnow Team; special thanks to Michaela, Alena, Jared, and Tomas.