We are extremely proud of our team. They are so awesome, in fact, that we created this series of blog posts to help you get to know them better. SpaceKnow Spotlight gives you a window into our company – our people, style of work, and personality. We are pleased to announce our first spotlighter: Michaela Tomkova.
Michaela is one of our Data Scientists. She's been with us for a little over 2 years, and has made many valuable contributions in that short time. Without further ado, we'll turn it over to her. Enjoy!
How did you end up at SpaceKnow?
I first heard about SpaceKnow more than two years ago at an event organized by Czech Technical University in Prague as a part of Worldwide GIS Day. Their presentation on how they process satellite images to obtain information about human activity on Earth caused me to fall in love at first sight. 🙂 Shortly afterwards, I wrote to SpaceKnow asking if they would need someone like me, and I'm so glad we made a deal.
What is your job at SpaceKnow? Can you tell us more about some interesting projects you've been a part of?
The beautiful thing about working at SpaceKnow is, among other things, that the workload is not monotonous at all. During the more than two years I have been working at SpaceKnow, I have been more or less involved in several projects. I would like to say something more about two of them, which have basically accompanied me since the beginning. Both are rather coincidentally linked to working with SAR data.
I started as a data analyst, whose task was to use the available databases to simplify the process of finding and annotating high quality locations for monitoring economic activity – a crucial step in building our economic products. In addition to setting up workflows and controls, I've been involved in the annotation itself – and I must say I don't know a better head-clearing activity. When you look, for example, for lumbering ports in Indonesia, mines or car factories in China, or some other industry in another country, you really perceive the world from a different perspective and come across a lot of interesting things (see Figure 1). From annotating and managing locations in the database, I gradually got into the aggregation of signals that we monitor at these locations into indices that try to objectively describe economic activity, or even predict one of the indicators of this activity. So my place of work has moved from the map to the code, where I can fully apply my enthusiasm for systematic and automated processes. You can read more about this project in older posts: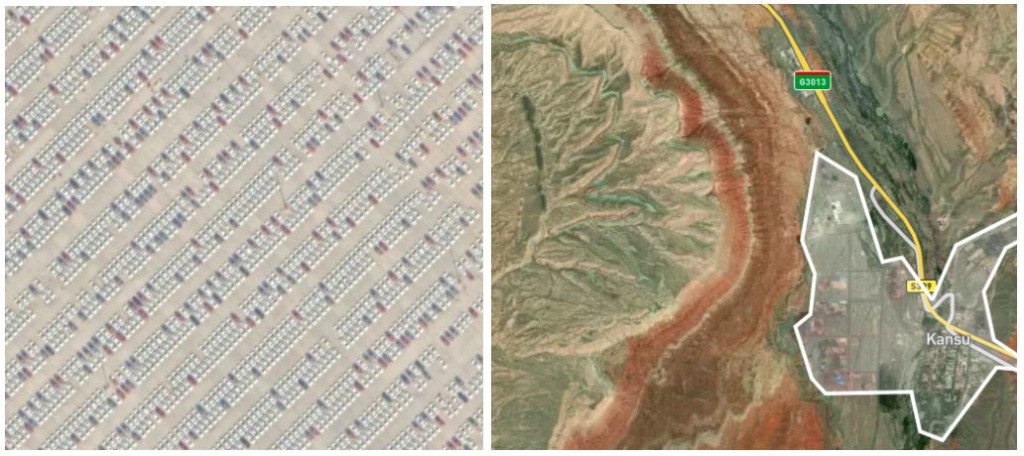 The second project, which I have been a part of practically since its beginning, concerns monitoring the construction of oil pads in the Permian basin. Our algorithms are able to detect the oil pads automatically, but the annotation of the time series for each site is done manually (see Figure 2). Under certain conditions, SAR data can be used to identify the individual stages of the oil pads construction. To facilitate the work, we have built a tool over time, which allows us to very effectively create annotations and assign well identification numbers to individual detections. In addition, I had the opportunity to participate in the creation of dashboards to present our results to the client, with whom we fine-tuned the final design. In addition to the technical side, I also enjoy the fact that I have the opportunity to look into another world – oil companies, their great competitive struggles, the process of drilling several kilometers of twisted holes in the ground, etc. Although I'm not a fan of the oil industry (but of protecting the environment), I try to take things as they are.

How has the company culture at SpaceKnow changed during the COVID-19 crisis?
Although we try to fight it by all available means, the culture has changed a lot since we cannot go to the office because of COVID. Thanks to the fact that our team is composed of amazing people with diverse interests and life experiences, there is no taboo topic in our discussions. Before the crisis, we really enjoyed our time together in the office, at lunch, at coffee breaks, on Friday breakfasts… Of course, it is difficult to transfer these events to a virtual space. We use webcams at the meetings to at least see each other, and sometimes we make a call in the evening after work to just chat over drinks, but it only partially replaces sitting in a pub. I think I speak for everyone when I say that we are very much looking forward to meeting again in the office!
What do you like to do when you aren't working?
I only work part-time at SpaceKnow, because I am also a Ph.D. candidate at the Faculty of Science, Charles University. I work on the filtering of aerial laser scanning data in sandstone rock towns. It is actually different in scale (aerial scanning or UAV vs. satellite images) and in technology (point cloud from scanning vs. images from optical or radar scanning) from my work at SpaceKnow. In addition, I lead a seminar on Cartography during my doctorate. So from a professional point of view, I'm definitely not bored. It's just not always easy to balance these activities.
When I really have time off, I love hiking in the mountains and rocks (no climbing, I'm afraid of that. 🙂 I also enjoy traveling in general, so I'm really looking forward to when the situation returns to normal and I go back to Norway – this time to Lofoten. Besides that, I like to cook and bake, for example birthday cakes.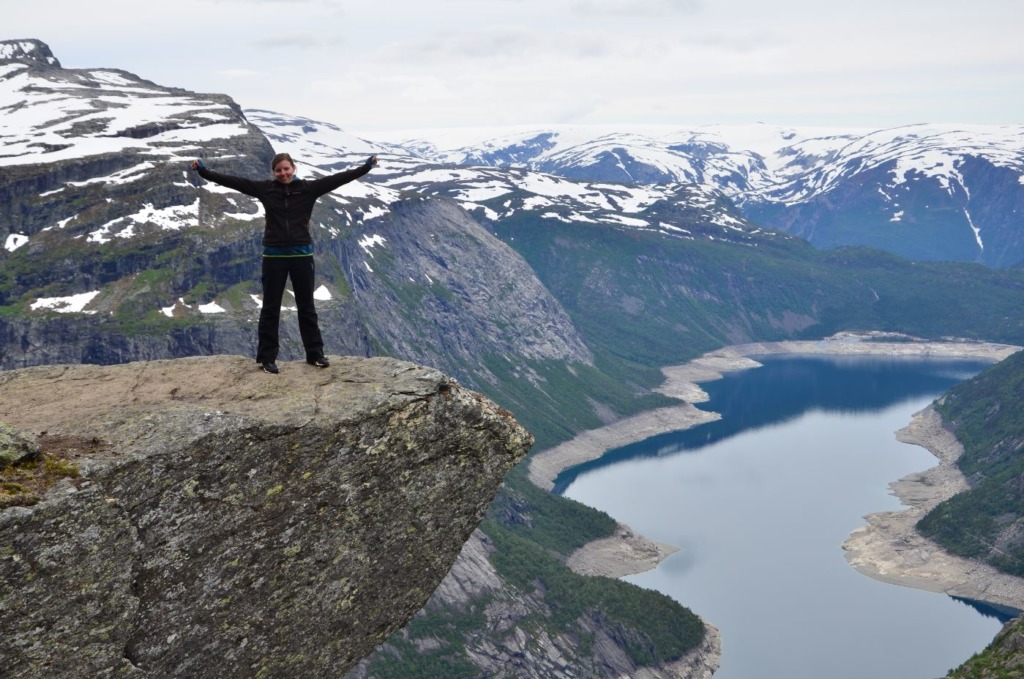 That concludes our first SpaceKnow Spotlight. We hope you enjoyed it! Indeed, Michaela does speak for all of us in saying we look forward to a return to normalcy – both for the office social life and for beers after work.
If you would like to learn more about what we do, please visit us at www.spaceknow.com.