From the bustling metropolises to the remote rural areas, India's economy is a complex web of diverse industries and activities. But how can policymakers and businesses gain a comprehensive and timely understanding of this vast landscape? The answer may lie in an unexpected source – satellite activity data. In this newsletter article, we explore the value of using satellite imagery to track India's economic growth, identify emerging trends, and inform strategic decisions.
The Indian economy has been performing relatively well in recent years, surpassing China to become the world's fastest-growing major economy. However, the IMF downgrading its outlook on India for 2023, due to weakening domestic consumption and data revisions, is a clear indication of the challenges facing the nation. A similar number is expected for 2024. India is also affected by an ongoing global economic slowdown and tight monetary conditions. The country's inflation, despite being lower than in many developed economies, is still well above the typical 2% target, with 5.7 % year-on-year being the latest number.
Changing global dynamics and the increasing trend toward protectionism and automation make it imperative for India to shift its growth model toward the service sector. The IT sector, in particular, has been a major driver of economic growth in recent years and is likely to continue to play a significant role in the country's development.
The recent troubles faced by the Adani group are a cause for concern, as the firm is a major player in India's infrastructure and green energy sectors. The allegations of stock manipulation and accounting fraud could have serious implications for the company and the wider economy. However, the rebound in the company's share prices suggests that investors remain optimistic about its prospects.
Overall, while the Indian economy faces several challenges, it also has significant potential for growth in the years ahead. The government's focus on reforms and improvements in the ease of doing business is a step in the right direction, but more needs to be done to address structural issues and promote sustainable and inclusive growth.
Spaceknow produces several indices monitoring various macroeconomic aspects of the Indian economy. Figure 1 shows the Spaceknow Retail Market index that captures activity at parking areas for customers who come to shop in traditional and often crowded street markets. We compare our index with Indian overall consumer spending and find a solid match especially given that our benchmark includes all other forms of retail and is not adjusted for inflation. With the indices monitoring more conventional shopping centers and parking places near key metro stations, we can provide a full picture of India's retail activity.
Figure 2 shows Spaceknow's aggregate manufacturing index and Indian Industrial Production as index adjusted for price inflation. We can see that the index strongly correlates with the Industrial output, predicting large fluctuations in Indian manufacturing output, including the vast COVID drop. The index is an example of Spaceknow products that combine several types of locations, such as transportation sectors like automotive, chemical, construction, distribution centers, and airports, to give an overall image of the economy.
We continue to develop aggregated products for large sectors, such as Mining or Trade, using supervised learning algorithms. Figure 3 shows Spaceknow's multi-input supervised index trained to predict a monthly and nominal version of India's Industrial output seen above. The index was created by using several sectoral Spaceknow indices as inputs. Using sectoral Spaceknow indices, our model gives predictions that outperform the baseline scenario when we try to predict future values of the benchmark by using only past values of the benchmark itself.
Above we have shown a small subset of our Indian Nowcasting Insights package that helps customers analyze and predict the development of the Indian economy. Spaceknow's Indian package contains aggregate and supervised indices presented above but also covers many other sectors such as mining, steel manufacturing, the oil industry, various manufacturing, and airports.
In conclusion, India's economy continues to be a key player in the global market, with diverse industries and a growing service sector. As our analysis has shown, satellite data provides a valuable tool for tracking the country's growth, identifying trends, and informing strategic decisions. While the Indian economy faces challenges such as inflation and structural issues, there is significant potential for growth in the years ahead. The government's focus on reforms and improvements in the ease of doing business is a positive step towards sustainable and inclusive growth. As we continue to monitor and analyze economic activity in India, we look forward to providing our customers with valuable insights and data-driven solutions to support their business goals.
Thank you for reading.
Did you know we also monitor these countries?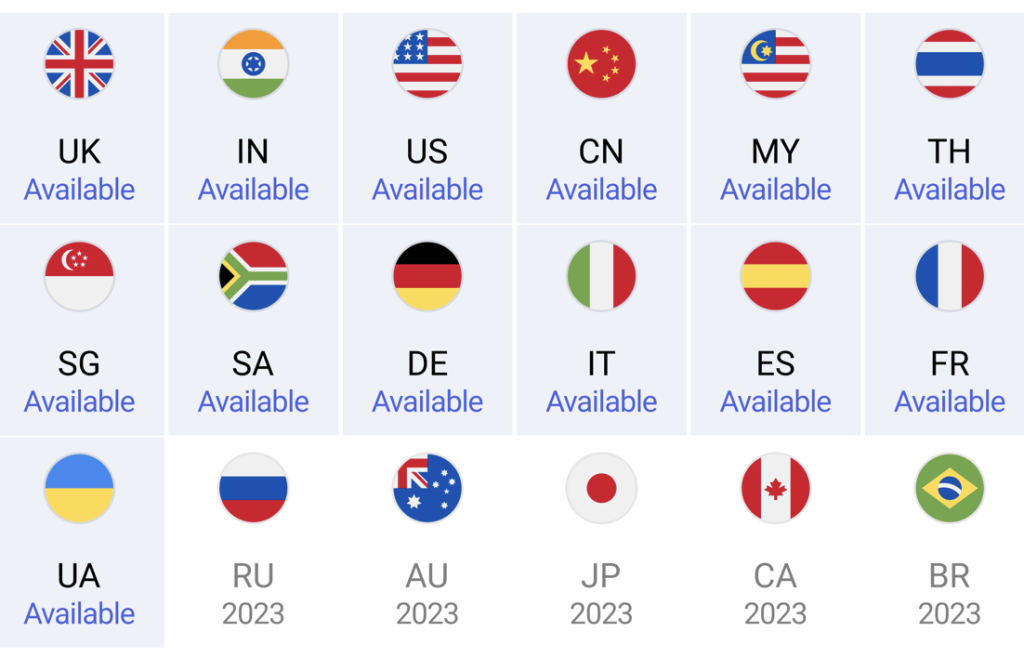 Contact our sales team to get all the details: insights@spaceknow.com
Disclaimer
This report is provided by SpaceKnow, Inc. ("SpaceKnow") pursuant to the following terms and conditions:
Industry data and reports published by SpaceKnow ("SpaceKnow Reports") and made available to paid subscribers and/or other recipients (collectively "Recipients") are creative works of the mind achieved through algorithmic analysis of publicly available data and the information therein is proprietary to SpaceKnow and protected by copyright. Any copying, distribution or reproduction without the prior permission of SpaceKnow is strictly prohibited.
SpaceKnow Reports are confidential and nothing therein may be disclosed, reproduced, transmitted, distributed, sold, licensed, or altered, in whole or in part, without SpaceKnow's prior written consent. SpaceKnow reserves the right to release to the public at any time the data and reports provided to Recipients. No rights in SpaceKnow Reports or any of the information contained therein are transferred to Recipients. Any misappropriation or misuse of the information in SpaceKnow Reports will cause serious damage to SpaceKnow and money damages may not constitute sufficient compensation to SpaceKnow; consequently, Recipients agree that in the event of any misappropriation or misuse, SpaceKnow shall have the right to obtain injunctive relief in addition to any other legal or financial remedies to which SpaceKnow may be entitled.
SpaceKnow Reports are based only upon its algorithmic analysis of publicly available data and do not use or rely upon any material non-public information ("MNPI"). The insights included in SpaceKnow Reports do not constitute MNPI or inside information and SpaceKnow is not an insider. SpaceKnow Reports (1) may contain opinions based on third party sources that are not independently verified for accuracy or completeness, (2) may contain forward- looking statements, which are identified by words such as "expects," "anticipates," "believes," or "estimates," and similar expressions, and (3) are current as of the date of publication but may contain information or statements that are subject to change without notice. SpaceKnow has no obligation to, and will not, update any information contained in SpaceKnow Reports. Actual outcomes could differ materially from those anticipated in SpaceKnow Reports. As a result, the use of SpaceKnow Reports is at Recipients' own risk.
SpaceKnow and its owners, affiliates and representatives are not (1) investment advisers, commodity trading advisers, broker-dealers, financial analysts, financial planners, or banks, (2) compensated for providing investment advice, (3) registered or licensed with any regulatory body in any jurisdiction as investment advisers, commodity trading advisers, financial planners, broker-dealers, or in any other capacity (including, without limitation, the U.S. Securities & Exchange Commission (the "SEC"), the U.S. Commodity Futures Trading Commission (the "CFTC"), the U.S. Financial Regulatory Authority ("FINRA"), or their equivalents in non- U.S. jurisdictions), and do not recommend the sale or purchase of securities or commodity interests, or (4) licensed or able to provide investment advice or respond to individual requests for recommendations to purchase or sell any securities or commodity interests. No regulatory body in any jurisdiction (including the SEC, CFTC, FINRA, or a regulatory body of any state or any non-U.S. jurisdiction) has endorsed SpaceKnow or the contents of SpaceKnow Reports or the accuracy, adequacy, safety, reliability, usefulness, quality or legitimacy of any information provided to subscribers in SpaceKnowReports. SpaceKnow Reports are not intended to constitute investment advice. SpaceKnow is not an investment adviser within the meaning of Section 202(a)(11) of the U.S. Investment Advisers Act of 1940, as amended, and is not a commodity trading adviser within the meaning of Section 1(a)(12) of the U.S. Commodity Exchange Act. SpaceKnow does not provide investment advisory, portfolio management or financial planning services. The analyses, forecasts, metrics, samples, estimated figures, trends, figures, tables, graphs, projections and other forms of data that may be contained in SpaceKnow Reports do not represent or contain any recommendations to buy or sell any security or any financial products and should not be relied upon as the basis for any transactions in securities.
SpaceKnow Reports are for informational, promotional, educational or evaluation purposes only. Any information contained in SpaceKnow Reports constitutes the opinion or forward-looking statement of individuals and is provided without any representation or warranty of any kind. Neither SpaceKnow nor its directors, officers, employees, agents or representatives shall have any responsibility to you or any third party for the accuracy or completeness of any information provided in any SpaceKnow Report.
Should you have any questions, please contact us at SKNowcastingSolutions@spaceknow.com.