Welcome to the 'SpaceKnow Nowcasting Newsletter' where the SpaceKnow team shares insights from its satellite activity nowcasting datasets. The focus today is on Germany.
SpaceKnow monitors over 1000 locations in Germany on a near-real-time basis. When a sudden shock hits the economy, our activity data can give you an early look at the impact. In Germany, the IFO Business Climate Index measures entrepreneurs' sentiment about the current business situation and their expectations for the next 6 months. On March 25, IFO for March 2022 was released. It dropped to a 14-month low and was well below market forecasts. Supply chain issues worsened, and two-thirds of the companies surveyed were willing to raise prices.
SpaceKnow's data turned lower in early March 2022. By the time IFO was released on March 25th, it was clear that there was substantial weakness in several sectors. Several economic activity indices showed a decline in the rate of activity. We saw small declines in auto manufacturing production activity. The rise in raw material and energy prices, supply chain pressures, and expectations of future material shortages have all combined to become a toxic mix for Germany's manufacturing sector.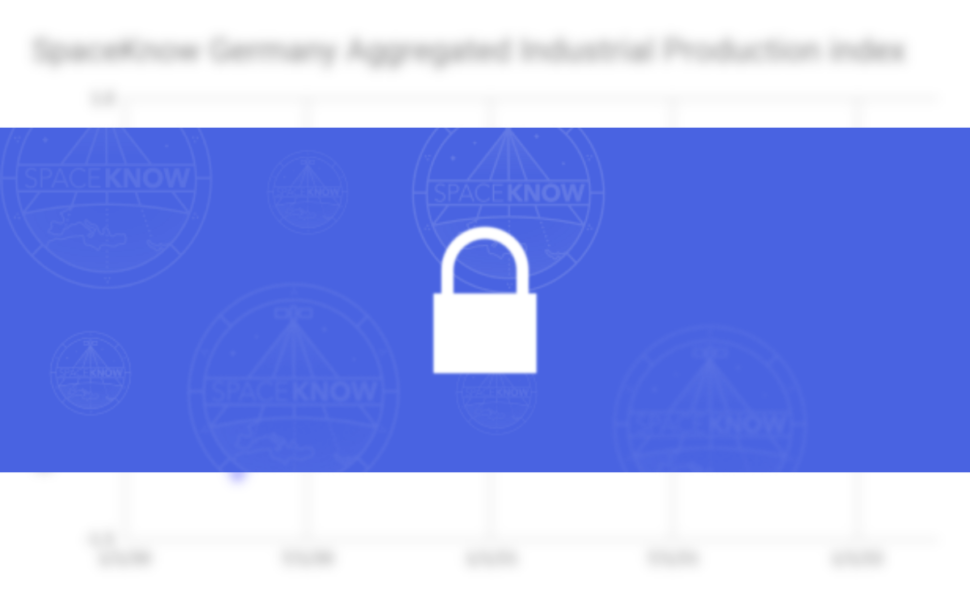 Essentially, the slowdown was indicated by several SpaceKnow activity indices. Our clients can see the visible slowdown in these related indices. The current economic situation and uncertainty could also impact consumer spending. What's the impact on retail demand and the supply chain? Our data suggest that retail demand so far has been less affected by this phenomenon. What's the silver lining? As growth slows, congestion in German port areas is easing.
Key Takeaways
-German manufacturing gets hit hard by a combination of increasing prices for raw materials and energy, supply chain pressures, and expectations of future shortages
-Slowdown of German economy was identified in early March, confirmed by IFO index 20 days later.
-SpaceKnow is watching the data carefully for spillovers to other sectors or regions
Did you enjoy this newsletter article? Subscribe using this link, and be the first to receive the next SpaceKnow Nowcasting Newsletter.
Interested in learning more about SpaceKnow's economic nowcasting datasets? Reach out to insights@spaceknow.com.